Stone Real Estate - 399
399 Edgware Road, London, NW9 0JJ
399 offers everything from generous homes to private secure parking spaces and plenty of places to eat and shop. A modern and forward-looking development, it is a cutting edge concept: a new Oriental City. At the heart of 399 is Loon Fung Chinese supermarket that sits alongside the much loved Bang Bang Oriental Food Hall. Located in Colindale, 399 is only a short walk to Colindale tube station on the Northern Line, providing easy access to the city centre. Home to a flourishing community of markets, shops, and cafés, 399 is just a short distance from both Brent Cross Shopping Centre and Middlesex University. 399 is a modern development consisting of one, two, three and four-bedroom spacious apartments, as well as a collection of three and four-bedroom townhouses situated at the centre of the scheme.
Request details
Location
Leisure
With a Tube station and plenty of bus routes, the heart of the city's on your doorstep. But if you don't want to leave the neighbourhood, there's plenty to love on Edgware Road – it's packed with food halls, markets, shops and cafés. For an escape from city life, there are endless parks for Sunday strolls. And when it rains, you can take shelter in the RAF Museum, MoDA and Kenwood House.
Education
If you've got children, you'll love 399. There are 14 primary schools and three secondary schools in a one-mile radius – and when school's over, it's a safe place for children to play outside.
Shopping
The area includes loads of shops, and a wealth of spots for an evening bite or drink. (Better still, you'll always be five minutes from home.) The development's on the former site of Oriental City. In a nod to its past, it includes the much-loved Bang Bang Oriental Food Hall and a branch of Loon Fung Supermarket, and there's a brand new Morrisons for all your shopping needs. This mix of east and west gives Colindale a unique flavour, and makes it a place that's exciting – but one that also feels like home.
Properties for sale
Call rate information*
View all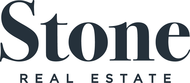 Stone Real Estate
399 Edgware Road, London, NW9 0JJ
Request details