Persona Home by Home Group - Stannington Mews
Hugh Percy Court, Stannington, NE61 6FDFrom £38,750 to £155,000
Get new home ready, start your shared ownership journey today through a quick chat with our Sales team. Ask about shared ownership, the buying process or our homes at Stannington Mews so that when you want to take the next steps, you'll be new home ready. 
Located near Morpeth, in an idyllic spot close the exclusive Tranwell Woods estate, Stannington Mews is a beautiful collection of two and three-bedroom homes, with 11 available now through shared ownership.
Our homes offer the best of both worlds - all the space of a house with the versatility of apartment-style living. Each one features a high-specification throughout, with elegant open plan living area, stylish fitted kitchen and tiled bathroom and en-suite, as well as private parking and a garage. 
The full market value of these homes is from £155,000 but, with shared ownership, you could purchase an initial 25% share for just £38,750 and pay a monthly rent on the remaining share. This means your total monthly payments could be as low as £557. If you're buying with a mortgage you would only need a deposit of 5% of the amount you borrow, meaning your deposit could be as low as £1,950*
*This is based on a 25% share (£38,750) of a two bedroom house valued from £155,000 with a 5% mortgage deposit (£1,950). The estimated monthly service charge is approximately £59.
 Photos and CGIs are for illustrative purposes only and may feature previous developments
Request details
Location
Leisure
Stannington Mews offers tranquil living in the heart of the beautiful Northumbrian countryside. Surrounded by picturesque woodland, calm and serene days are guaranteed in your new home. You're sure to love the benefits of clean air and great scenery, as well as being part of a growing community, with the village hall and local pub just a stone's throw away.
Transport
Stannington Mews is also just five minutes from the A1, so you're well-placed for commuting north and south, and if you still crave the city buzz, Newcastle City Centre is only 15 miles away.
Education
The area also boasts a range of highly-rated primary and secondary schools.
Shopping
With a unique combination of history, heritage and beauty, the nearby market town of Morpeth truly highlights what Northumberland has to offer. You'll find everything you need, from supermarkets to luxury high street shopping and live music, all within a 15-minute drive.
Properties for sale
Call rate information*
View all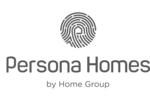 Persona Homes by Home Group
Hugh Percy Court, Stannington, NE61 6FD
Request details