Livewest - Cranbrook
Kingfisher Rise, Cranbrook, EX5 7GN
Cranbrook will be a brand new development of two, three  and four bedroom shared ownership homes in the exciting new town of Cranbrook just 7 miles east of Exeter.
Cranbrook is a brand new town being developed in East Devon, initially consisting of 2,900 residential properties, rising to up to 6,551 properties by 2027. It is located 5.6 miles out of the centre of Exeter,
This exciting new town is well underway to becoming fully sufficient with the first shops and facilities now open, including a pharmacy, primary school, and community leisure centre.
Just off the A30 near Exeter and only a few miles from junction 29 of the M5, Cranbrook will be perfectly located to all transport routes.
So if you're looking for a brand new home, within easy reach of the moors or coastline, but still close to the buzz of city life, Cranbrook really is the place for you.
Request details
Properties for sale
Call rate information*
View all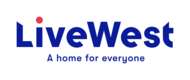 Livewest
Kingfisher Rise, Cranbrook, EX5 7GN
Request details