Gwaun Homes - Parc Loktudi
Dyfed, Fishguard, Wales, SA65 9AF
The developments at Parc Loktudi are coming to an end, meaning there are a limited amount of these spectacular new properties by the sea to purchase. This is your last chance to buy your dream home on the Pembrokeshire coast! But we've saved some of the best until last; our 3 bedroom properties have at least one double bedroom with an en-suite bathroom, and our dormer bungalows are comfortable family spaces which easily accommodate everyone within four bedrooms.
Contact developer
Location
Leisure
For the sports enthusiasts there are a number of clubs, including Goodwick United FC, Fishguard Sports AFC and Fishguard Rugby Club plus a thriving bowls club. No shortage of opportunities to take part in music events either with a local choir and a number of festivals including the Fishguard Folk Festival and Aberjazz, which is an annual celebration of Jazz and Blues music.
Transport
Stena Ferries sail daily from the harbour in Goodwick to Rosslare in Ireland. Rail links to Swansea and Cardiff for onward travel. Bus routes to Aberystwyth, Cardigan, Haverfordwest and St Davids also connect surrounding local villages to the twin towns.
Education
The towns are blessed with well performing modern schools, including a recently built primary school.
Shopping
There are shops, bars and eateries in both of the towns to suit all tastes. Two food markets are held each week and these are supplemented by a number of small supermarkets and a variety of independent stores. Close by are the Preseli Hills which were deemed 'magical' by ancient peoples. Bluestones from the hills were taken to Salisbury Plain and used in the construction of Stonehenge. The Gwaun Valley is a stunningly beautiful place situated a few miles east of Fishguard. Both the valley and the hills provide excellent walking suitable for all. It even has its own brewery.
Properties for sale
Call rate information*
View all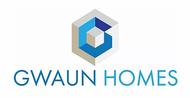 Gwaun Homes
Dyfed, Fishguard, Wales, SA65 9AF
Contact developer
01348 427168
Call developer