Tilia Homes - The Avenue
Hornbeam Drive, Wingerworth, Chesterfield, S42 6SZFrom £225,000 to £335,000
The Avenue is an exquisite collection of 2, 3 and 4 bedroom new homes in Wingerworth available for sale. 
The Avenue is the creation of a new suburb that places community at the heart of a collaborative design. It's a place where an unprecedented level of positive change was driven forward by local people and carries a genuine emotional investment for the community of Wingerworth. This is a vision that Kier Living and Homes England are extremely proud to bring to fruition with this stunning collection of new builds in Wingerworth. If you're looking for property for sale in Wingerworth, look no further than The Avenue. 
Help to Buy and Smooth Move are also available on all of our property for sale in Wingerworth.
Opening hours
Thursday to Monday, 10am - 5pm
Request details
Location
Directions
Looking out to the edge of Wingerworth with beautiful views of the Derbyshire countryside, The Avenue is off junction 29 of the M1, going onto the A617 & A61 to Wingerworth, via Chesterfield. Coming from the other side, you can come from A619 from Eastmoor and the Peak District.
Leisure
Homes England, Kier Living and most importantly, the local community shared a collaborative vision of crafting a new and fitting place to live at The Avenue. To be aspirational, distinct, vibrant, sustainable and most importantly, be an integral and holistic part of the Parish of Wingerworth. An unparalleled transformation of the industrial to the residential commenced and the culmination of 10 years' complex engineering and planning dedication work, completely and positively altered the identity of the site and readied it for a new stage of urban regeneration. The Avenue is characterised by unique buildings, street scenes and structured landscaping, where high quality living spaces and key facilities will provide a real sense of community, especially the new village green and primary school which are at the heart of the new urban environment.
Properties for sale
Call rate information*
View all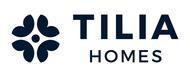 Tilia Homes
Hornbeam Drive, Wingerworth, Chesterfield, S42 6SZ
Request details