Property in Liverpool
Locations
Browse locations in Liverpool
Agents
72 Aigburth Road Liverpool, Merseyside L17 7BN

At Beech Properties we specialise in all aspects of property management throughout Liverpool including, property to let in Liverpool, property for sale in Liverpool as well as all aspects of apartment and flat block management (no matter how large or small). Beech Properties was founded in 2004 by the current managing director who from his own experience over the preceding years recognised the need for the complete property management solution in Liverpool. Beech Properties professionally and cost effectively served the growing demands of the numerous new investors who entered the buy to let sector in the Merseyside area and needed a capable one stop shop to look after and market the property they had to let or for sale in Liverpool.

Sales: 0151 382 8552

Lettings: 0151 382 8552

1A Old Haymarket Liverpool L1 6DE

Welcome to an independently-run, independently-minded estate and lettings agency. Ascend was founded on the belief that estate agents could do a lot better. We'd been working in the industry for a long time and were frustrated that most agencies were just so ordinary. Like their houses, these places were in need of a new lick of paint. Bit of rising damp in the basement too. So we decided to build our own home. This new home wasn't made of sticks or straw. It was founded on a deep-rooted, decade-long knowledge of Manchester, from the very bricks and mortar of the city centre to its outer reaches. By a team of savvy individuals who loved the city and loved helping people invest, move and live in it. A team of quick thinkers and good listeners who did that rare thing: treat customers like people instead of transactions. Because they knew great service wasn't just about experience and expertise. We had one philosophy: to keep the promises we made. Then we opened the doors. Welcome to Ascend. We're built on higher standards.

Sales: 0151 382 8609

Lettings: 0151 382 8609

435 Smithdown Liverpool, Merseyside L15 3JL

Back in 2003 ARW started in business by buying worn out houses and renovating them. We would choose high return rental houses, refurbish them to a high standard, refinance the property and then repeat with the next property. We started ARW Property Solutions to manage our portfolio, as we were disappointed with the service we had received by many of the other high street letting agencies. We are able to offer landlords a range of services based on years of experience. We work closely with landlords to develop their portfolios by helping them buy new properties, or by improving their rental returns by renovating their existing properties. We also investors the chance to join with us to provide development finance. This particularly suits investors who don't want to own property and who are looking for a project with lower involvement We have a prominent high street office - our HQ is on the vibrant Smithdown Road, Wavertree. We offer sales, lettings, property management, renovation and investor services. We are specialists in both the student and residential housing market.
A guide to Liverpool
Liverpool is a vibrant, cosmopolitan city with an eclectic abundance of nightlife, parks, gardens, museums and art galleries. It is made up of small historic villages crammed with listed buildings and a booming city centre with new building projects and a revitalised waterside and cruise terminal.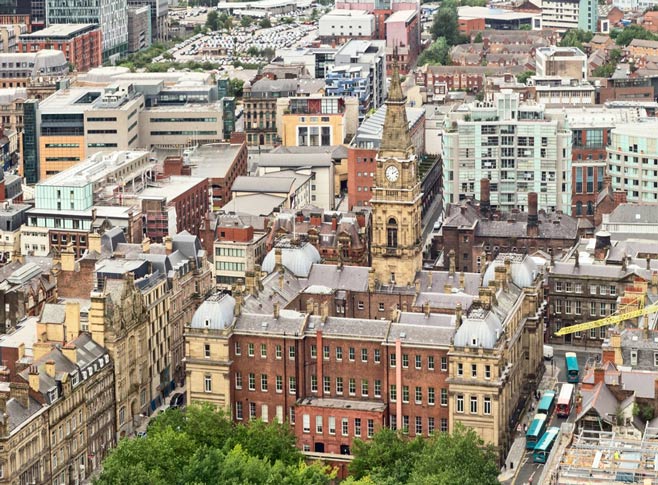 While the historical origins of Liverpool city date back to the early 1200s – Liuerpul (c 1190 – meaning pool with muddy water) – it will always be synonymous with the swinging 60s and the sound of The Beatles with their timeless songs that put Liverpool on 'the map'. But after a tough time in the 70s and 80s, when the city suffered from economic instability and unemployment, it emerged on the other side, reinvigorated to become a cultural centre and one of the UK's most dynamic urban centres.
Famous landmarks include the Albert Dock, Liverpool Cathedral (the fifth largest church building in the world) and the Royal Liver Building (considered to be Britain's first skyscraper).
Liverpool property
According to local estate and letting agents, city property prices have surged throughout 2015, with median selling prices for flats continuing to rise by an average of 32 per cent year-on-year. House prices continue to grow by seven per cent annually as demand outstrips supply.
However, if you're looking to buy, property in Liverpool still remains a competitive choice because prices are lower than the national average, making it an affordable option for many first-time buyers compared with many of the UK's other cities.
Liverpool has a huge range of housing. It was Europe's first city to develop municipal housing as far back as 1869, when St Martin's Cottages — a tenement block of 124 flats — were built in the Vauxhall region of north Liverpool, to house the city's poorest people. This tenement rubbed shoulders with grand detached redbrick villas and the earlier Georgian terraces within the city itself.
Outlying areas such as Woolton and Hale Village on the south side of the city contain early examples of stone built terraced cottages which now sit side by side with 1960s and 1970s social housing estates and newer, upmarket 'executive' detached brick built housing.
Within Liverpool city centre, there is a thriving refurbishment market. Grand listed facades of warehouses are combined with new build, mixed use apartments. There is also a huge demand for purpose built student accommodation. In other words, there is something for everyone.
What are the average sale prices in Liverpool?
Depending on where you decide to buy, average prices vary considerably from the city centre to the more competitively priced northern areas and the affluent south end of the city.
One bedroom flat in Liverpool - £42,000 upwards to £230,000
Two bedroom flat in Liverpool - £80,000 upwards to £500,000
Two bedroom house in Liverpool - £45,000 to £750,000
Three bedroom house in Liverpool - £50,000 to over £1,000,000
Jenny Friar, Property Administrator at Marshall estate agents, said: "This year we have seen a huge uplift in demand from investors who are interested in buy-to-let properties for the purpose of student accommodation. These properties often attract a great deal of interest because it is easy to sustain 43 plus weeks of occupancy every year. However, there is also still a great interest from many young professionals who continue to seek affordable homes close to the city centre."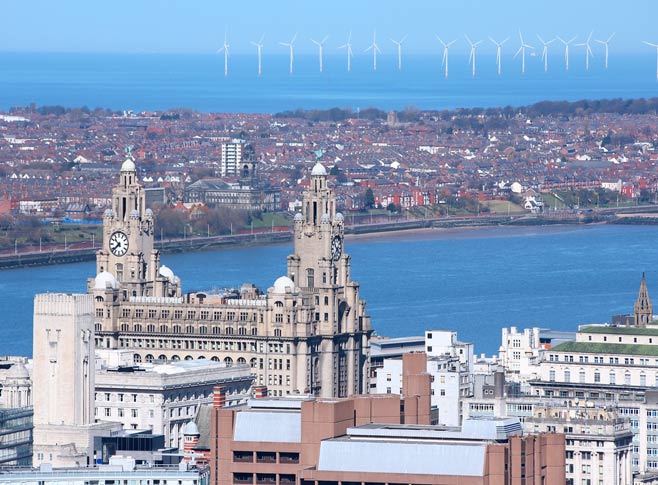 What are the average rental prices in Liverpool?
Rental prices are rising across the board. The affluent south end of the city is far more expensive than that of the north and city centre rents continue to rise and outstrip the suburbs.
One bedroom flat in Liverpool - £450 pcm
Two bedroom flat in Liverpool - £550 pcm
Two bedroom house in Liverpool - £575 pcm
Three bedroom house - £700 pcm
Ms Friar (Marshall) said: "We come across a lot of hopeful tenants looking for one and two bedroom apartments in the city centre who tend to be working professionals or young graduates who have recently found their first job opportunities in the heart of the city."
Bryan Crouch, Director of LPC Lettings, added: "With public transport being so frequent and all amenities on the doorstep, living in Wavertree or Kensington is ideal for both students and young professionals, so interest for rentals remains high. Student properties are already renting well for the next academic year and are achieving prices from £325 to £415 pcm."
Where are the most desirable places to live in Liverpool?
Housing in Liverpool is diverse. There are million pound homes mixed with more affordable terraced housing. The Wirral — one of the six districts that make up Liverpool — contains three of the city's most expensive roads. Many of the more expensive properties are five or six bedroom homes, with large garden plots, and offer a lot of space.
Top destinations for the most sought after homes include:
Freshfield Road, Formby
Baroncroft Road, Liverpool
Beaconsfield Road, Liverpool
Acrefield Road, Liverpool
Dudlow Lane, Liverpool
Westbourne Road, Southport
Beach Lawn, Waterloo
Essential information
What are the best and most popular schools in Liverpool?
Merseyside is extremely well catered for with a variety of schools to choose from. The Liverpool Blue Coat School in Wavertree was founded as early as 1708 and remains one of the city's best known educational institutions. It is one of the top performing schools in the region and has some of the best GCSE and A-level results in the country. There are also other schools with a long history of excellence, including Liverpool College which originates from 1840 and Crosby's Merchant Taylors' Schools (numerous schools based in Crosby), which date back to 1620. In the West Derby area of the city is St Edward's College, which is a strong draw to the area and Belvedere Preparatory in Aigburth.
There are three universities in the city – Liverpool Hope University, Liverpool John Moores University and the University of Liverpool. Liverpool enjoys one of the largest student populations in the UK, which brings with it a vibrant nightlife and large demand for student homes.
What types of local transport are available in Liverpool?
Liverpool is extremely well connected to the network of motorways in the north west of the UK. From the M6, visitors can take the M62, M58 or M56. The city's major railway station is Liverpool Lime Street station, famous for its statue of Liverpool comic Ken Dodd. The city's John Lennon Airport has become a regional air hub transporting more than four million passengers a year. The Mersey Tunnels connect the Wirral Peninsula with the rest of Liverpool, crossing under the famous local river. The oldest of the three, the Railway Tunnel, connects Liverpool to Birkenhead and was built in 1886.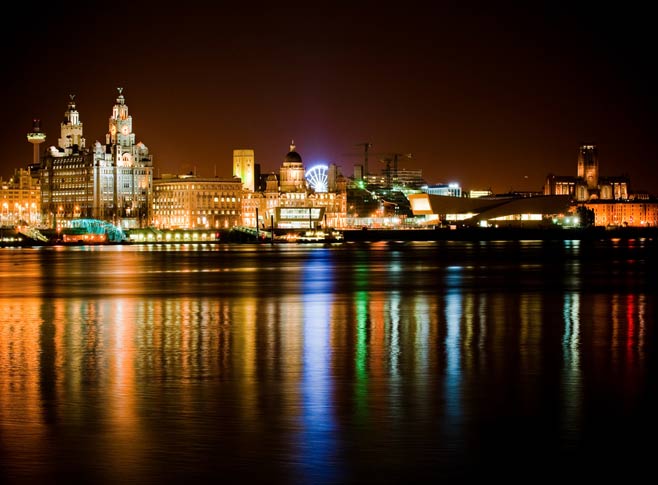 Where are the best nightclubs and bars in Liverpool?
From the Cavern in the early 1960s to Cream in the 1990s, Liverpool's nightlife has been world renowned for decades. And its large student population and plethora of bars, clubs and pubs still earn it the reputation as a great destination for a night out. The areas of Concert Square, St Peter's Square, Seel Street, Hardman Street and Duke Street are now home to some of the most high profile clubs and best bars in Liverpool.
Suggestions for a night out in Liverpool include:
Berry & Rye: cocktail bar
Santa Chupitos: cocktail bar
The Bumper: cocktail bar and music venue
Where are the best restaurants in Liverpool?
The restaurant scene in Liverpool's city centre is booming with hundreds of places to eat and every type of international cuisine you could wish to find, according to Mr Crouch (LPC Lettings). Ms Friar (Marshall) said: "There are great places to eat, from quirky little restaurants in Bold Street to the Liverpool docks, where you can enjoy a lovely view while eating your evening meal."
Some popular restaurants in Liverpool are:
Fazenda (city centre)
Panoramic 34 (city centre)
Neighbourhood Café (Childwall)
Istanbul Turkish Bistro (Woolton)
Ying Wah Chinese Restaurant (Woolton)
Spice Lounge (city centre)
So Salsa (Crosby)
What are the top things to do in Liverpool?
Liverpool has a strong reputation as a cultural centre in the UK and this was reinforced in 2008 when it was crowned the European Capital of Culture. The city has a huge number of music venues, museums, galleries and performing arts centres. Leading Liverpool attractions include the Tate Liverpool, The Liverpool Maritime Heritage Museum, The Beatles tour of the city and the Beatles Museum. The Liverpool docks were also declared a UNESCO World Heritage Site in 2004.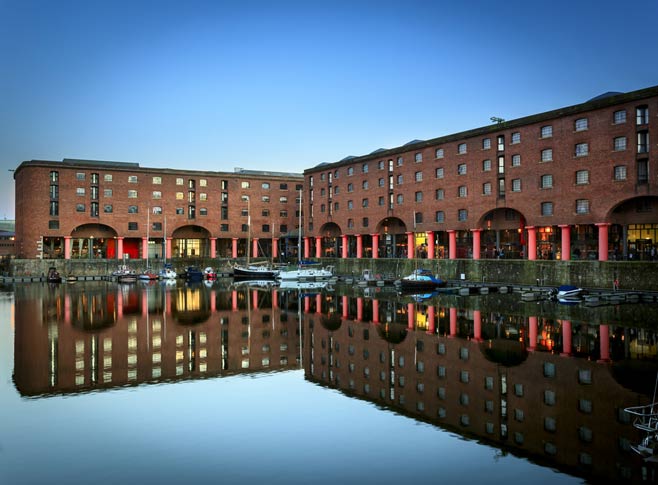 No profile of Merseyside would be complete without mentioning its two world famous football clubs – Everton FC and Liverpool FC – which are among the best supported and most decorated in the game. One of the most famous horse races in the world, the Grand National, is also hosted near Liverpool at Aintree Racecourse, on the fringe of the city.
Where are the best places for shopping in Liverpool?
"The Liverpool One shopping centre is definitely one of the best places to shop in the city," said Ms Friar (Marshall). It has a fantastic range of popular brands and department stores, so there is plenty available for all ages. However, if the high street shops in Liverpool don't take your fancy, it's worth visiting the smaller retailers and independent boutique style shops in the buzzing Cavern Walks centre.
The popular local markets held on Saturdays and Sundays in Liverpool are also great for food shopping — it's worth visiting Great Homer Street near Everton and Monument Square Farmers' Market, which opens twice a month and sells food from regional producers.
Are there many open spaces in Liverpool such as parks, commons or rivers?
Liverpool has more than 2,500 parks and open spaces, which make it one of the greenest cities in the UK. It has more than 10 Grade I and Grade II listed parks and its Victorian Parks are very popular with visitors. The best spots to visit are Sefton Park, Calderstones Park, Woolton Woods and Freshfield in Formby.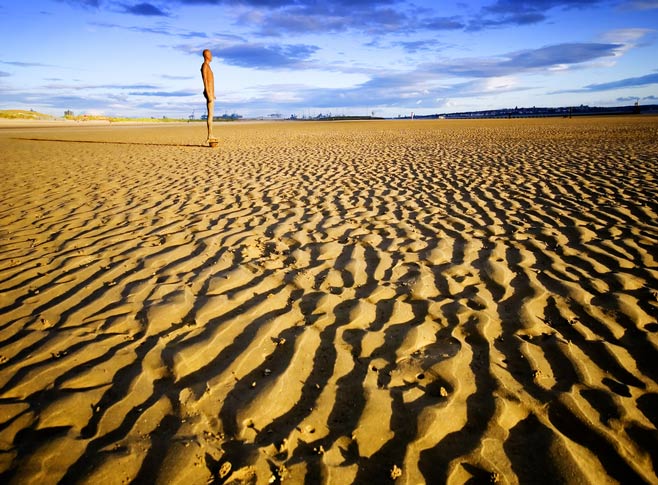 Merseyside also has some glorious, windswept beaches to enjoy when the sun is shining, including 22 miles of sand at Southport Beach and Crosby Beach. The latter features the curious sculptures of "the Iron Men of Crosby" who stand defiantly against the tide as it washes among their feet.
References
All information correct at 14/12/15