Select Property Group - The Blade
Great Jackson Street, Manchester, M15 4AXFrom £247,000
The Blade, Manchester will raise the benchmark for apartments in the city. Subtle design and elegant finishes merge to create premium living spaces.
Impressive communal facilities and immediate access to expansive green space also provide the amenities and outdoor space tenants are demanding more than ever.
An icon at the heart of Manchester's skyscraper district - and an unmissable opportunity to invest in the UK's strongest property investment city. 
Request details
Properties for sale
Call rate information*
View all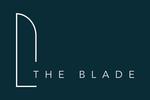 Select Property Group
Great Jackson Street, Manchester, M15 4AX
Request details