Ashberry Homes - Mill Fields
Mill Lane, Wingerworth, Derbyshire, S42 6NT
Located in the charming village of Wingerworth, Mill Fields offers modern 3- and 4-bedroom homes in the idyllic setting of North Derbyshire
Mill Fields is a new development of stunning homes in Wingerworth, Derbyshire, and is located just 10 minutes' drive from nearby Chesterfield. Offering a variety of 3- and 4-bedroom homes, this development is ideal for first-time buyers, families, and commuters travelling to Chesterfield and Sheffield.
From first-time buyers through to commuters, Mill Fields has a variety of amenities, road links, and local attractions that will appeal to a range of buyers. In addition, there are a whole host of schools in the local area, which is ideal for families looking to relocate.
Opening hours
Our sales office is open 10:30am - 5:00pm Friday to Monday and 10:30am - 7:30pm Thursday.
Request details
Location
Leisure
Lovers of the outdoors will be pleased to hear that The Avenue Washlands, a beautiful wetland reserve that attracts a wide variety of wildlife, is only around a minutes' walk from the development. Just over eight miles away from Mill Fields is Matlock Farm Park, which offers the perfect day out for the whole family. With farm animals, such as sheep and goats, and exotic creatures, such as meerkats and wallabies, there's plenty for the family to see and do. A little under a 20-minute drive from the development is Bolsover Castle, a stunning Stuart mansion that offers unrivalled views of Derbyshire. Visitors are able to wander the wall walk, explore the "Little Castle", and stroll around the beautiful fountain garden, which houses more than 5,000 plants and flowers.
Transport
Any residents of Mill Fields that are looking to commute will be delighted with the central location of the development. Chesterfield, roughly three miles away, Sheffield, around a 40-minute drive, and Derby, just over 20 miles' drive, are all easily reached by those working in the area. Mill Fields also has great road links, with junction 29 of the M1 under 15 minutes' drive away. As an alternative, Chesterfield Train station is only around a 10-minute drive from the development, and provides trains into Derby, around a 20-minute trip, and Nottingham, a 30-minute journey. There are also regular trains to London's St Pancras International that run every 30 minutes, which takes a little under two hours.
Education
Mill Fields has a number of highly regarded schools in the vicinity, with Hunloke Park Primary School, a five-minute drive, and Deer Park Primary School, a little over two miles away, all within proximity. For slightly older students, Hasland Hall Community School, which is around 10 minutes' drive away, offers facilities for students between the ages of 11 and 16.
Shopping
Within 10 minutes' drive of the development, residents will find a variety of quality restaurants and bistros. From Italian cuisine through to Nepalese and Indian options, as well as a number of local pubs, there's an abundance of tasty options for food lovers. Around two-and-a-half miles away from Mill Fields is Alma Leisure Park, which hosts a variety of quality restaurants and eateries, as well as a Cineworld Cinema. A little further afield, about a 10-minute drive, is Vicar Lane Shopping Centre, in Chesterfield, which has an enormous range of retail outlets, supermarkets, and other options.
Properties for sale
Call rate information*
View all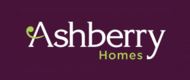 Ashberry Homes
Mill Lane, Wingerworth, Derbyshire, S42 6NT
Request details