Livewest - The Chasse
Chase House, The Retreat drive, EX3 0FE
LiveWest are offering a great opportunity to purchase one of six 2 bedroom apartments in Topsham. 
Topsham is a town in Exeter in the beautiful county of Devon, on the east side of the River Exe. 
There's lots to do in Topsham, such as a museum, historic pubs and award-winning restaurants. Topsham shopping also offers a vibrant mix of boutiques, galleries, fine wines and antiques. 
Topsham's charming passenger ferry deposits passengers, and bikes, across the Exe for pleasant walking and pub lunches at two idyllic waterside pubs, the Turf and Double Locks.
These apartments are complete with integrated fridge freezers, cookers, hobs and extractor fans.
Contact developer
Properties for sale
Call rate information*
View all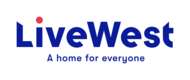 Livewest
Chase House, The Retreat drive, EX3 0FE
Contact developer
01752 948074
Call developer