Property in Southwark
Locations
Browse locations in Southwark
Postcodes
Agents
107-109 Lordship Lane East Dulwich SE22 8HU

KFH is one of London's largest, independently owned providers of property services to the London market. Established 40 years ago, and with 60 branches across the Capital, we offer a range of services for buyers, sellers, landlords and tenants across both residential and commercial property. Our London focus, combined with the comprehensive range of services we offer, means that we're much more than just an estate agent. Whether you are buying, selling, renting or letting, our experienced and knowledgeable team are available to not only offer you the best advice, but to help guide you through the process. Visit our website via the link on this page for more information about how we can help you.

10-16 Tiller Road Docklands E14 8PX

Bentley Matthews was created by a group of experienced agents with a desire to deliver a fair and honest service with a personal touch. We offer property management, lettings, Student accommodation and aim to meet the requirements of our landlords and prospective tenants with a fast and efficient service.   We're proud of our approach and the trust we build with our clients. We think it speaks volumes, that much of our business is generated by personal recommendations.   Tenants and landlords will be instructed with a property consultant and have a direct point of contact. We believe this adds more transparency and you will be able to ask questions and be given advice without waiting.   Based in Canary wharf we are conveniently located to cover many areas of London. Currently we have a portfolio of properties based in East, West, South and North London.   We are registered with the property Ombudsman along with the Property Redress Scheme and also a member with the My deposits government Scheme.

106 Tooley Street London Bridge, London SE1 2TH

Here at Martin & Co we specialise in property sales and rentals across the area of London Bridge, Shad Thames, Bermondsey and Rotherhithe, since 2008. Directors Dan Gjetaj and AJ Adeloye bring more than 25 years of experience to Martin & Co London Bridge, and along with their team are passionate about finding the right property for the right people. London Bridge is a vibrant place to live, with many bars and restaurants to enjoy, and the Design Museum, British War Museum, and famous Borough Market nearby. Our team at Martin & Co London Bridge provide our customers with support and advice to meet their every property need. Whether you have a property to sell or you're looking for a house to rent in or around London Bridge or you would like a valuation, please do get in touch with a member of the team.
A guide to Southwark
Southwark is one of the oldest parts of London and has undergone a transformation following extensive regeneration work. It is home to the modern office of the London Mayor on the Southbank, the iconic Shard at London Bridge and the historic site of Shakespeare's original Globe theatre, as well as a reconstructed version which is just a few hundred yards from the original Elizabethan site.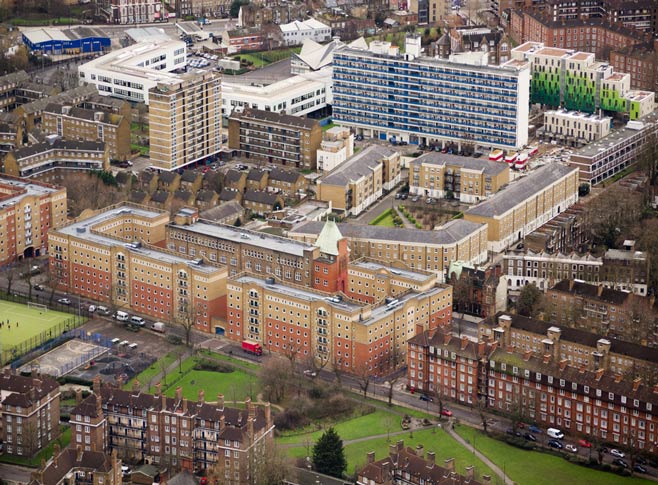 The borough stretches along the Thames as far as London Bridge and Southwark Cathedral in the east to Waterloo in the west. It runs to the south as far as the border with Lambeth at the site of the Imperial War Museum. Its well-known neighbourhoods include (among others) Bankside, Bermondsey, Crystal Palace, Honor Oak, Kennington, Walworth, Peckham and Dulwich. The borough is home to around 300,000 people, a figure expected to rise by 50,000 by 2030.
Southwark's excellent transport links, central location and lower commercial rents (compared with the rest of London) mean the borough has become a major draw for both blue chip companies and smaller enterprises. The development of the area around London Bridge – known as More London – has attracted global insurance firms, consultancies and banks.
Southwark has become a major draw for tourists who flock to the Globe and to the Tate Modern art gallery, which has one of the world's best collections of modern art. The foodie delights of Borough Market and the surrounding lively pubs are also major crowd-pullers.
Southwark property
Southwark's large selection of converted warehouses and wharfs across its 11 square miles showcase the borough's history as an industrial heartland, which grew rapidly during the 19th century. However, during the 1990s, regeneration work began and Southwark is now home to large-scale residential developments and a large number of businesses.
The London borough of Southwark still retains a very diverse population mix and, accordingly, much of its character and distinctness. Despite now attracting city workers and other new residents – to luxury developments such as Neo Bankside – many long-term residents remain.
With its central location – the Square Mile and the West End are both a short walk away – Southwark is a draw not only to homebuyers but also to developers who have created ambitious glass-fronted apartments which sit among period properties.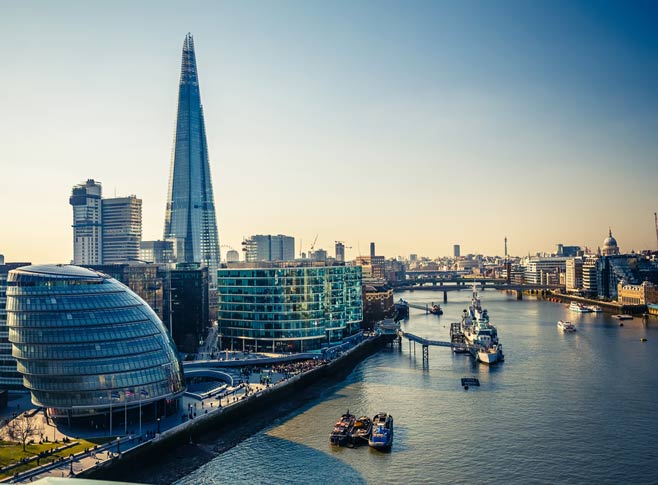 Nick Pearce, owner of estate agent Circa London, said: "During the past 30 years the Southbank has undergone an extraordinary transition from industrial centre to cultural destination of international renown. I love the area's eclectic mixture of cultural treasures such as the Globe, the Rose Playhouse and, of course, Borough Market, but also the progressive, modern architecture which has sprung up.
"Southwark is one of those areas where something is always happening and it has a unique identity. We see a tremendous variety of buyers coming to the area, and international buyers are increasingly being drawn to it because of its proximity to the financial centre."
What are the average sale prices in Southwark?
One bedroom flat in Southwark - £500,000 - £1.25million
Two bedroom flat in Southwark - £700,000 - £2.5million
Two bedroom house in Southwark - £1.5million - £2.5million
Three bed house in Southwark - £2million - £3million
Steve Pulfrey, Director at estate agent Urban Moves, said: "We have noticed a dramatic increase in the proportion of owner occupiers this year, compared to the number of landlords purchasing buy-to-let properties. Being in central London, one and two bedroom flats tend to draw the most interest from buyers, ranging from £350,000 upwards for one beds and £450,000 upwards for two beds."
What are the average rental prices in Southwark?
One bedroom flat in Southwark - £500 p/w
Two bedroom flat in Southwark - £700 p/w
Two bedroom house in Southwark - £750 p/w
Three bed house in Southwark - £1000 p/w
Mr Pulfrey (Urban Moves) added: "We've noticed an increase in demand for good quality student accommodation in London this year, as students attending KCL and London South Bank University are always keen to share a three or four-bedroom flat to make the rent more affordable. On average, students can pay around £150 per bedroom per week in a three or four-bedroom flat.
"The opportunity to move into shared ownership accommodation has definitely squeezed the rental market this year, as more and more people are keen to get on the property ladder in this way."
Danny Brewer, Assistant Manager at estate agent Fyfe Mcdade, said: "Rental properties in the Southwark area are definitely a huge draw for working professionals in London, as they cannot get closer to the City and the West End. This year we have seen a rising trend for one bedroom flats in Southwark because the area is extremely popular for young working couples".
What are the most desirable roads to live on in Southwark?
Mr Pearce (Circa London) has identified the following roads as the most desirable in Southwark:
Hopton Street
Holland Street
Sumner Street
Union Street
The Roupell Conservation Area
Shad Thames
Trinity Square
Bermondsey Street
Mr Pearce said: "Prices have risen by about 10 per cent over the past year. The area is still undergoing huge amounts of regeneration, with new shops, bars, hotels, restaurants, offices, gyms, iconic buildings and global attractions such as The Shard. It is a very exciting place and time to live or work here."
Essential information
What are the best and most popular schools in Southwark?
The area is home to numerous good primary schools and there is a lot of choice when it comes to private and state secondary schools. According to Mr Pearce (Circa London), the best primary schools in Southwark are St Patrick's Montessori Nursery School and the Charles Dickens Primary School. Other notable schools include St Clements Danes C of E Primary School, the City of London School and the London Nautical School, a school with a unique nautical ethos which is heavily oversubscribed with four applications for every place. Southwark is also host to the King's College London's Waterloo Campus and the London South Bank University.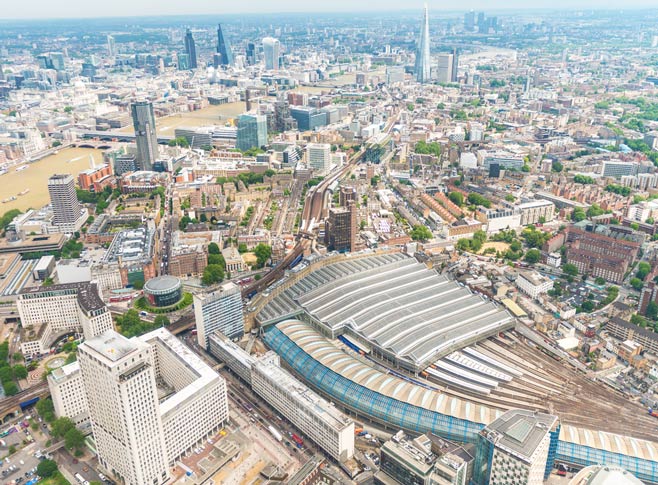 What types of local transport are available in Southwark?
The borough hosts Waterloo station and London Bridge, two of London's biggest transport hubs for commuters from the Home Counties, catering for thousands of commuters every day. Tube connections for the Jubilee, Northern, Bakerloo and Waterloo & City Lines are easily accessible. Bus routes run to nearly every part of London from the area and there are numerous places to rent a bike. River boat services run both east and west along the Thames from Blackfriars Pier.
A guide to Southwark: Lifestyle
Where are the best restaurants in Southwark?
Southwark is home to some of the top restaurants in London. Mr Pearce (Circa London) said: "There are hundreds of restaurants around the area, including Roast in Borough Market and Wahaca, Wagamama, and Pizza Express all dotted along the Southbank. The Union Street Café, which is part of the Gordon Ramsay Group, and Hixter are delicious. There is also the OXO Tower Restaurant, Bar & Brasserie. If you like seafood and fish there is the renowned restaurant Le Pont de la Tour where Bill Clinton famously dined with Tony Blair".
Where are the best nightclubs and pubs in Southwark?
Southwark's nightlife is famous for the global brand of the Ministry of Sound, one of the most famous nightclubs in the world. But there is also Pulse – known for its electronic music and positioned under the railway arches. There are also lots of bars and clubs along Bermondsey Street.
Southwark is also renowned for its old inns and taverns, so there are plenty of pubs in the area, particularly along Borough High Street, where Chaucer and his Canterbury Tales travelling companions started their journey. The best pubs include The Kings Arms in Roupell Street and The White Hart in Great Suffolk Street. The George Inn – established in the medieval period – is also hugely popular.
What are the top things to do in Southwark?
Borough Market is London's most renowned food market and is a large crowd-puller on Wednesdays, Thursdays, Fridays and Saturdays. In the 20th Century, it was a wholesale market and sold produce to greengrocers. Today, traders sell direct to the public and it has become an extremely fashionable day-out. Several scenes from well-known films have used the streets around the market as a set. These include Lock, Stock and Two Smoking Barrels (1998), Bridget Jones's Diary (2001) and Harry Potter and the Prisoner of Azkaban (2004).
Mr Brewer (Fyfe Mcdade) said: "Borough Market is the 'food haven' of the area and is perfect for trying lots of different tasty cuisines. It's definitely worth a visit, especially if you work or live close by."
The area has an historic association with entertaining visitors to London with one of the borough's other great theatres – The Rose Playhouse. This is one of the top tourist attractions in London, and was once a centre for the popular medieval sports of bear and bull baiting. There are lots of events in and around the Southbank Centre. Within the Southbank Centre is the famous Royal Festival Hall, which hosts regular events showcasing some of the finest music, including concerts performed by The London Philharmonic Orchestra. Other places well worth visiting include Southwark Cathedral and The Golden Hinde, which is the original ship of Sir Francis Drake and is now a museum.
The Hayward Gallery has hosted some of the world's best artists such as Anish Kapoor, David Hockney, Bridget Riley and Tracey Emin. For foodies, as well as Borough Market, there are also the food stalls at and around the Southbank Centre.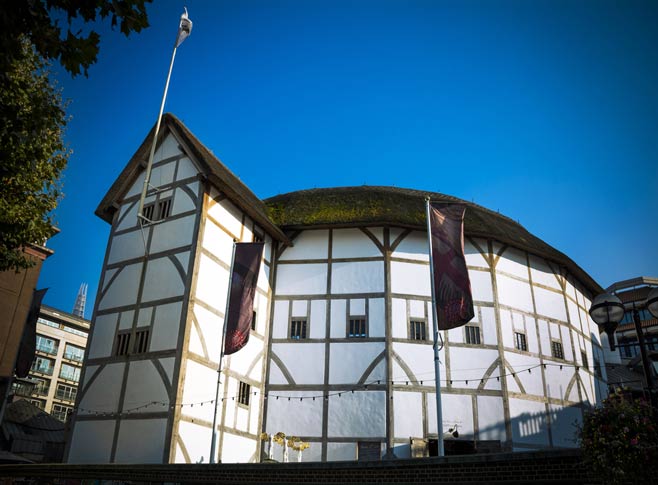 The top five attractions in Southwark are:
Shakespeare's Globe
The Tate Modern
The London Eye
The Shard
The British Film Institute
Are there any annual events hosted in Southwark?
The British London Film Festival is in October every year and the London Marathon, Carnival de Cuba in Southwark Park and the Bermondsey Carnival are all annual or recurring events which attract large crowds.
Where are the best places to shop in Southwark?
Borough Market remains a prime choice for shoppers looking for delicious food and is a great place to pick up Christmas gifts. Hay's Galleria at London Bridge has lots of good shops and restaurants and there is an extremely popular Christmas market along the Southbank.
Are there many open spaces in Southwark?
The borough is well provided with open spaces and parks despite its central location, with Southwark Park and Jubilee Gardens and, of course, the great walk along the Southbank with the Thames at your side and the 'Waterloo Sunset' stretching out into the distance. If you're eager to get out on a Sunday morning, Mr Pulfrey (Urban Moves) recommends a 'truly magical' early morning walk along the Southbank before the crowds arrive later in the day.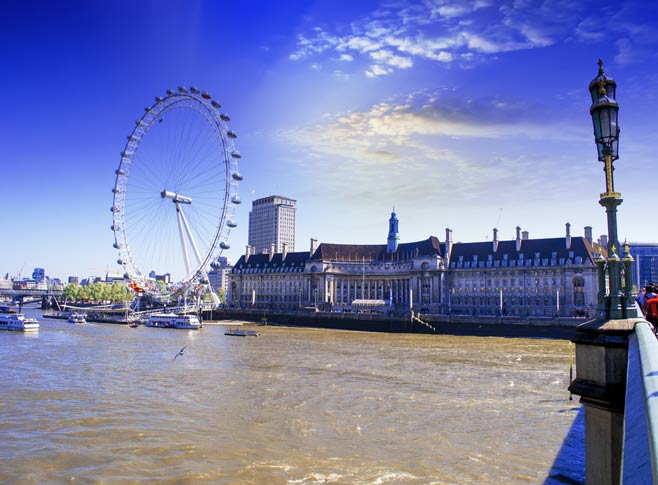 Where are the best places to visit with children in Southwark?
A walk alongside the River Thames along the Southbank is an extremely popular pastime for families and along the way are great attractions such as the London Aquarium, The London Eye, the Tate Modern, BFI IMAX Cinema and tours of The Globe. There are always a variety of street performers who bring vibrancy and colour along this stretch of the river.
References
All information correct at 17/09/15