Property in Barnet
Locations
Browse locations in Barnet
Postcodes
Agents
82 High Road East Finchley N2 9PN

With a long and established reputation to maintain, our ethos is about as different as it gets! Our style is not corporate – as local residents ourselves we are more people centric, more interested in our clients' objectives and more able to help and advise because we are more experienced, qualified, mature and patient – we make moves happen. Prickett and Ellis is the longest established family owned firm with a reputation second to none. Covering East Finchley, Highgate, Muswell Hill, Crouch End, Alexandra Park, Hornsey, Bounds Green and Stroud Green. 

240 Station Road Edgware HA8 7AU

What sets Aldermartin Baines & Cuthbert apart is our belief in modern work practices coupled with traditional, old-fashioned values like professionalism, quality service and an absolute commitment to keeping a promise. Our definition of good service is that when we say we are available at all hours of the day, we don't just mean the answer phone is on for you to leave a message.  Members of our dedicated and experienced team are often in the office at daybreak and also work late into the night when required.   The same holds true when it comes to property viewings.  Because we believe you should not have to take time off work to find or sell your home, we organise viewings at a time to suit you, whether that is first thing in the morning or last thing at night. 

698 Finchley Road London NW11 7NE

Glentree is one of the longest established, independently owned estate agents in North West London. We are proud to offer what must be a unique blend of disciplines and institutional reliability, with entrepreneurial vigour. We have a mature residential development department which can offer a host of quality property for sale in North West London. Also we advise on many landmark development schemes from initial feasibility to worldwide marketing. Our long experience gleaned over 40 years of trading (spanning three recessions) gives us a unique insight into the industry. We offer the most comprehensive selection of quality residential properties for sale and to let within our catchment area.
A guide to Barnet
Situated on the outer edge of north London, Barnet is the second largest London borough by population with more than 350,000 inhabitants.
Only 35 minutes from central London with a bustling high street and green open space, it is not hard to see why Barnet has become so popular. To the northwest of the borough is the start of the Hertfordshire countryside, meaning much of this part of London is flush with open space, but as you head south, towards the city, you'll find the area becomes increasingly built-up.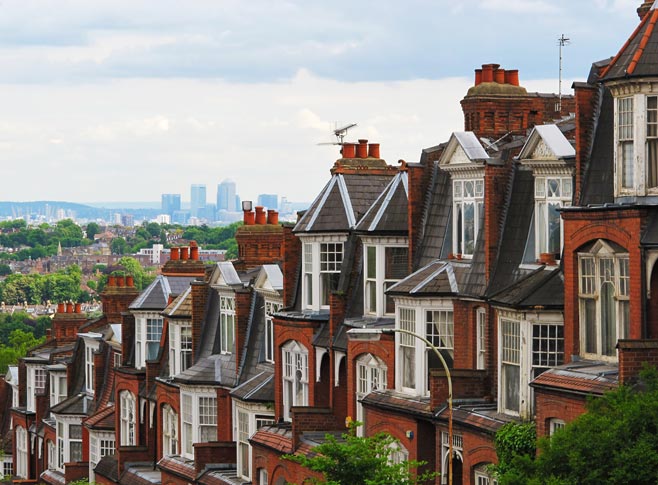 Barnet property
Golders Green — an affluent district — has a number of properties dating back to the 1930s mixed with purpose built apartments. It is an area that generally attracts families. Hampstead Garden Suburb is an exclusive part of the borough and the property on offer is impressive. However, the big detached houses rarely appear on the market due to the area's tremendous 'staying power.'
The districts of Cricklewood, Brent Cross and West Hendon are undergoing massive regeneration, so first-time buyers are attracted to these parts and its range of new builds on offer. Southgate and Cockfosters - made popular after the arrival of the Piccadilly Line - have a mixture of properties dating back to the 1930s and also have some Georgian, Victorian and Edwardian houses and cottages. Barnet itself also has a whole range of property stock, including modern developments, late 1800s houses and five or six bedroom mansions. Gina Antoniou, Head of Savills, Barnet, says that young families and downsizers are particularly drawn to the mid-market Georgian cottages Barnet has on offer.
On the whole Barnet is considered a safe place to live, it has a huge number of excellent schools and good transport links. The abundance of green space and proximity to the countryside make it an ideal location.
What are the average sale prices in Barnet?
According to Sean Heaney Estate Agents, the below average sale prices for Barnet cover the surrounding areas, including Hadley Wood, Arkley and Cockfosters.
One bedroom flat in Barnet - £292,510
Two bedroom flat in Barnet - £445,449
Two bedroom house in Barnet - £608,304
Three bed house in Barnet - £755,080
Sean Heaney from Sean Heaney Estate Agents says that house prices have slowly risen in the last six to 12 months, although the top end of the market (homes for sale at £1m and over) is not as active as the rest of the market. He attributes this trend to several factors including the increase in stamp duty.
Despite this, properties in the leafy area of Hadley Wood, popular with footballers, still go for millions of pounds. Houses in roads such as Camlet Way, Beech Hill Avenue and Waggon Road will set you back over £2million. Often detached, set back from the road with private driveways, stunning gardens and sometimes with cinema rooms and swimming pools, it's not hard to see why. Matthew Page, Assistant Manager at Winkworth, Barnet, said: "With prices starting from around £250,000 all the way up to £10million for a palatial mansion in Hadley Wood or Arkley, there are homes to suit everyone."
What are the average rental prices in Barnet?
According to Sean Heaney Estate Agents, the below average rental prices for Barnet cover the surrounding areas, including Hadley Wood, Arkley and Cockfosters.
One bedroom flat in Barnet - £1,145 pcm
Two bedroom flat in Barnet- £1,604 pcm
Two bedroom house in Barnet - £1,913 pcm
Three bed house in Barnet - £2,279 pcm
Paul Grover, Director at Winkworth, Barnet, said: "The lack of available property in Barnet has contributed to an increase in rental prices because they are now approximately 10% higher than they were last year.
"Demand for family houses has weakened but one and two bedroom properties are moving quickly, particularly if they are within walking distance of either the Tube or mainline stations."
Essential information
What are the best and most popular schools in Barnet?
Given the large area that Barnet covers, it's no surprise that there are hundreds of excellent primary and secondary schools, both state and independent, on offer. Barnet schools have some of the most successful high-achieving pupils in the country. The percentage of all pupils in Barnet achieving five or more A* - C grades at GCSE is well above the national average.
Mr Page (Winkworth, Barnet) described how the area had gained increasing interest from families far and wide because parents were often keen to ensure their children gained a place at one of the many good schools in Barnet, including Queen Elizabeth's School - one of the best in the country. Foulds School and Christ Church CE Primary School — both in Barnet — are also high performing primary state schools. In Finchley, Manorside Primary School and Moss Hall Infant School are both highly regarded amongst parents.
For secondary education, Queen Elizabeth's Girls' School on Barnet High Street consistently achieves above average results and The Henrietta Barnett School in Hampstead Garden Suburb, also for girls, is a popular choice. Due to the area's history, there are a number of Jewish schools such as Etz Chaim Jewish Primary School and the London Jewish Girls' High School. Barnet College is a popular choice for A-level students, as the college is renowned for its broad range of courses and high quality of teaching.
For higher education, Middlesex University has one of its campuses – Hendon Campus – situated in The Burroughs in Hendon, Barnet.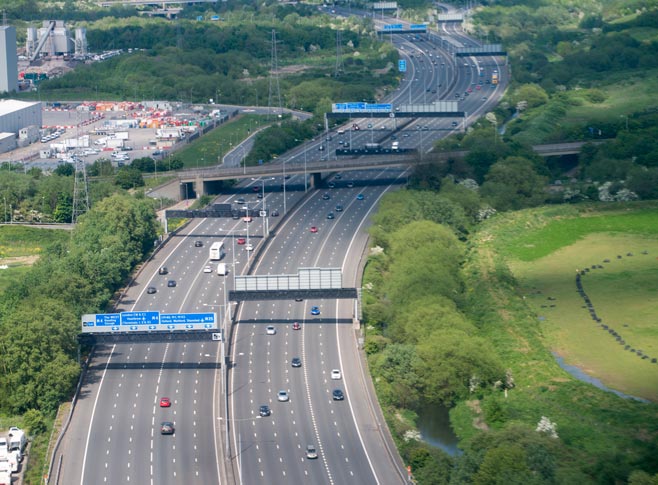 What types of transport are available in Barnet?
Barnet has good transport links with both the North Circular Road and M1 motorway allowing easy access to the borough. The M25 starts just outside the borough's boundaries, so getting outside of the city to reach the north of the UK is easy.
Both branches of the Northern Line serve Barnet station and stop at Edgware, High Barnet and Mill Hill East. The Piccadilly Line terminates at Cockfosters and also stops at Oakwood, Southgate and Arnos Grove. Getting to King's Cross will take just over half an hour. There are also two major suburban rail routes which pass through the borough, meaning Moorgate and King's Cross can easily be reached.
Barnet is served by an impressive 65 bus routes, including 11 night bus services, allowing residents to reach the rest of London with ease.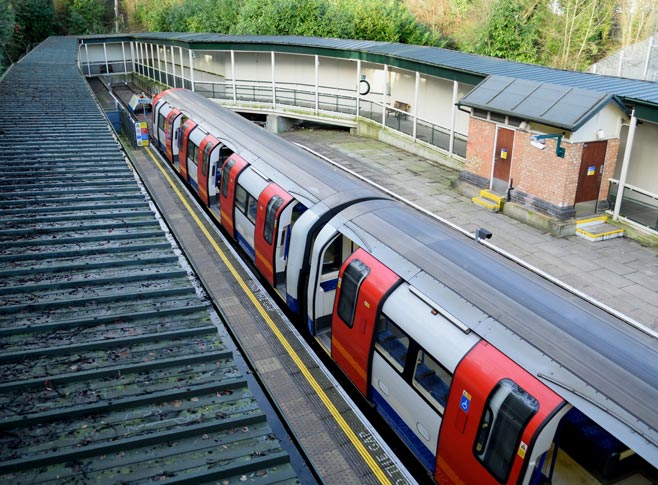 What is the culture and lifestyle like for residents in Barnet?
Barnet is home to the largest Jewish community in the UK and Golders Green is a popular Jewish hub. After the First World War many Jewish families relocated from London's East End to Barnet and years later, fleeing Nazi persecution, more Jewish families moved to the area. Nowadays, there are a large number of synagogues, kosher shops and Jewish schools, and the expanding Jewish community is considered one of the most important in the UK.
Where are the best restaurants in Barnet?
Ms Antoniou (Savills) says that the area isn't known for its nightlife but there are plenty of lovely restaurants around for a relaxed evening out. Both Ms Antoniou and Mr Heaney (Sean Heaney Estate Agents) say that Spizzico on Barnet's high street is always a popular choice with its simple menu, efficient service and friendly atmosphere. Each area in Barnet has something different to offer in terms of food and along with the typical chains, it also has some great independent restaurants. The Old Courthouse Café is a charming spot to go for homemade cakes and sandwiches, they also have a range of gluten-free options. Izakaya Japan in Finchley is a tiny understated little place – it is unpretentious and has an authentic Japanese menu. Golders Green is well known for its delicious late night bakeries and also has an increasing number of cafés. For a good pub with excellent food head to The Gate in Arkley, or The Claddagh Ring in Hendon.
Where are the best places to shop in Barnet?
For retail therapy, Brent Cross Shopping Centre has all the shops and eateries you need under one roof and there is also free parking – a bonus for those big shopping trips. Ms Antoniou (Savills) said there's also The Spires shopping centre, which now has a Carluccio's, and Barnet High Street to explore. He also said the Barnet Market, which takes place on Wednesdays and Saturdays, is a favourite among locals for fresh fruit and local produce.
Are there any cinemas in Barnet?
Phoenix Cinema in East Finchley, with its 1930s art deco façade, is one of the oldest purpose-built cinemas in the United Kingdom and makes a lovely destination for an afternoon or evening out. It has a genuine 'big screen' and a fantastic ambience. The programme of films is imaginative and changes frequently. The main Barnet cinema was the Odeon, which had been open since 1935, but it recently closed its doors and has since re-opened as a boutique Everyman Cinema showing many of the latest releases. For music, The Arts Depot in Nether Street has an ever-changing programme of live music, comedy and theatre. The buzzing café in its foyer confirms this place is at the heart of the arts scene in Barnet.
What are the local attractions in Barnet?
Barnet has many local attractions that are worth a visit. Among them is the fantastic RAF Museum, where visitors can peruse the museum's collection of over 70 full-sized aircraft, including Spitfires, Hurricanes and Lancasters. If you're interested in history then St Paul's Church Mill Hill in The Ridgeway has an interesting past because it was built by William Wilberforce, the man who drove through the campaign to abolish slavery. The church was recently refurbished and often hosts choral and orchestral music events.
Where are the best places to visit with children in Barnet?
According to Mr Heaney (Sean Heaney Estate Agents), Hadley Common is a popular destination for families, where children can enjoy the children's play area and feeding ducks at the pond. In the summer, people are often seen sitting around with picnic blankets, taking advantage of the open space. Golders Hill Park is an exquisite park in Golders Green. On its site is an old stately home, which has a wonderful walled garden, pretty ponds, a water garden, butterfly house and a small children's zoo. The zoo has recently been renovated and contains different species of birds. The park also has a small café and a renowned ice-cream bar. During the summer, there are often children's activities going on, and sometimes you might even be lucky enough to catch some live music on the bandstand.
Are there many open spaces in Barnet?
In addition to the above, Barnet has a lot of green space which includes parks, allotments and spacious playing fields. Mr Heaney (Sean Heaney Estate Agents) says this means there are always a lot of outdoor activities going on and you'll find a great variety of sports clubs around. Barnet's location on London's northern border with the Hertfordshire countryside means residents have easy access to open spaces. In particular, there are a number of golf clubs in the area, including the popular Mill Hill Golf Club and the tricky Finchley Golf Club – one of the more challenging courses in London.
What leisure facilities are available in Barnet?
Barnet has 8 outdoor gyms, in parks such as Barnet Playing Fields, Childs Hill Park and Mill Hill Park. If you prefer to train inside, then the area also has plenty of branches of the traditional gym chains to choose from, including LA Fitness and The Works Gym. The Iyengar Yoga Studio in East Finchley is very popular for those who prefer a more gentle exercise regime. If you're a keen swimmer, the Finchley Lido Leisure Centre has two swimming pools, a sauna and additional dance and sporting facilities. Southgate Leisure Centre also has a swimming pool, where swimming lessons for all levels and abilities are offered.
Insider's guide: Top tip for getting off the beaten track in Barnet
Mr Heaney (Sean Heaney Estate Agents) recommends a fantastic gift shop called The Present on Barnet High Street. It has been going for over 15 years and he said: "It's unique and very much a friendly, local shop with some great products, particularly for children's gifts. The sort of place you'd expect to find in Muswell Hill or Crouch End". The owners are friendly and it's hard not to have a chat with them while they wrap your purchases up – a great place to go and purchase something special.
References
All information correct at 09/12/15